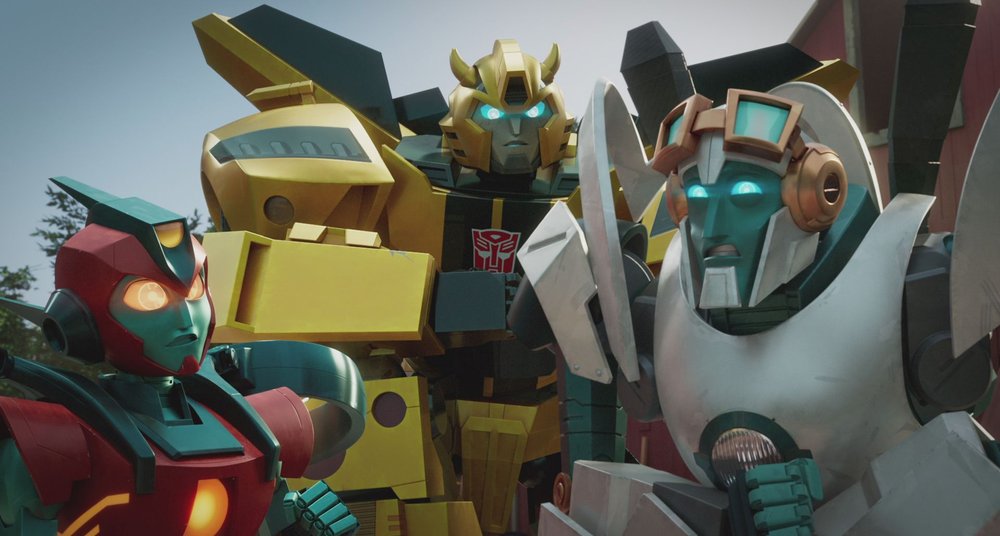 Last week, Paramount+ shared that the original animated series Transformers: EarthSpark would be getting a second season. This season will "follow the Malto family and Terrans on even higher stakes adventures packed with humor, heart and family." This comes with the news that the next eight episodes of the first season will be available to stream on March 3 and there's a fun trailer to watch for that which I've included below. You should notice more Autobots, Decepticons, and Terrans to get you excited. Some of the new cast members include Keith David (Amphibia) as Grimlock, Alfie Alan (Game of Thrones) as Tarantulas, and Roger Craig Smith (Regular Show) as Breakdown.
TRANSFORMERS: EARTHSPARK introduces a new generation of Transformers robots – the first to be born on Earth – and together with the humans who welcome them and care for them, they'll redefine what it means to be a family.
Talking about the series and getting a second season, Tanya Giles of Paramount said:
The highly anticipated series TRANSFORMERS: EARTHSPARK premiered with a strong launch on Paramount+, ranking as one of the top five most-watched Kids & Family series. In partnership with Hasbro, eOne and our studio partner Nickelodeon, we're thrilled to continue telling the story of the Malto family and the new generation of Transformers robots.
The first 10 episodes of EarthSpark are now available to stream on Paramount+ and they just made their debut on Nickelodeon over this past weekend. New episodes will air weekly on Fridays at 7:30 PM ET/PT. Cast members for the show include Sydney Mikayla (Kipo and the Age of Wonderbeasts) as Robby Malto, Zion Broadnax (Day Shift) as Mo Malto, Benny Benni Latham (Cornerstones: Founding Voices of the Black Church) as Dot Malto, Jon Jon Briones (Ratched) as Alex Malto, Kathreen Khavari (Dead End: Paranormal Park) as Twitch, Zeno Robinson (Big City Greens) as Thrash, Danny Pudi (Community) as Bumblebee, Alan Tudyk (Resident Alien) as Optimus Prime, Rory McCann (Game of Thrones) as Megatron, Cissy Jones (The Owl House) as Elita-1, Diedrich Bader (Better Things) as Mandroid, Cyrus Arnold (Diary of a Wimpy Kid) as Jawbreaker, Z Infante (Dead End: Paranormal Park) as Nightshade, and Stephanie Lemelin (Dawn of the Croods) as Hashtag.
Have you been enjoying EarthSpark? Are you pumped for a second season?
Embed Block
Add an embed URL or code.