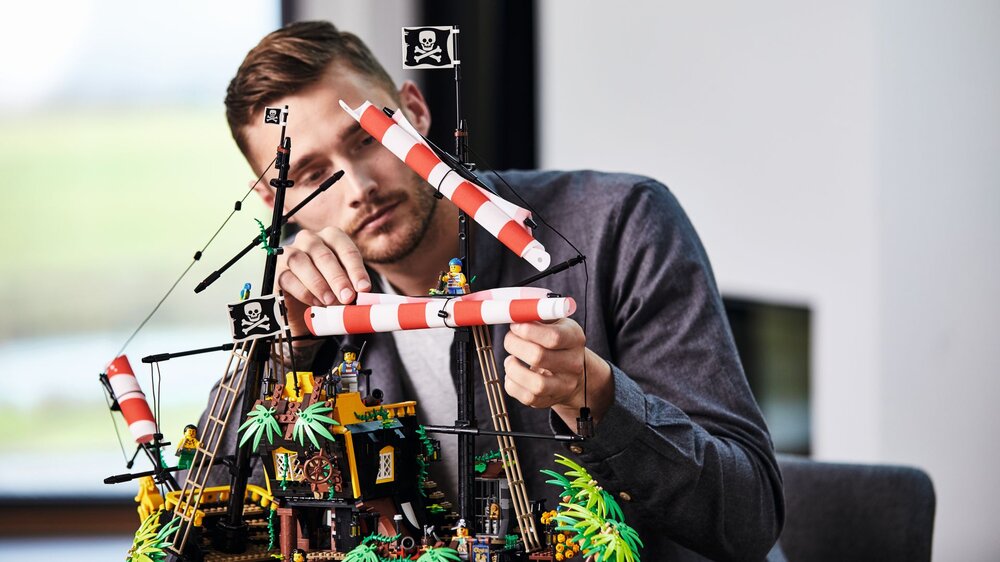 LEGO is getting ready to launch a brand-new LEGO Ideas set and it's all about pirates! The Pirates of Barracuda Bay set is inspired by the Black Seas Barracuda pirate ship model from 1989 and offers fans a chance to explore the island and wreckage of Captain Redbeard's ship. The new LEGO Ideas set comes with 2,545 pieces and 8 minifigures. The minifigures include Captain Redbeard, Lady Anchor, Robin Loot, the twins Port and Starboard, 3 other pirates, and 2 skeletons. This doesn't include various animals you'll encounter across the island.
Discover the captain's cabin, food store, kitchen, bedrooms, supply dock, farm, toilet, jail cell, tavern and hidden treasure, plus lots of fun accessories, 8 pirate minifigures, assorted animal figures and 2 skeleton figures to inspire action-packed stories. This set includes an island that can be split in half and rearranged. The shipwreck can also be dismantled and reassembled to make a ship inspired by the Black Seas Barracuda pirate ship LEGO model from 1989.
You'll be able to purchase the Pirates of Barracuda Bay set on April 1 from LEGO's website for $199.99.