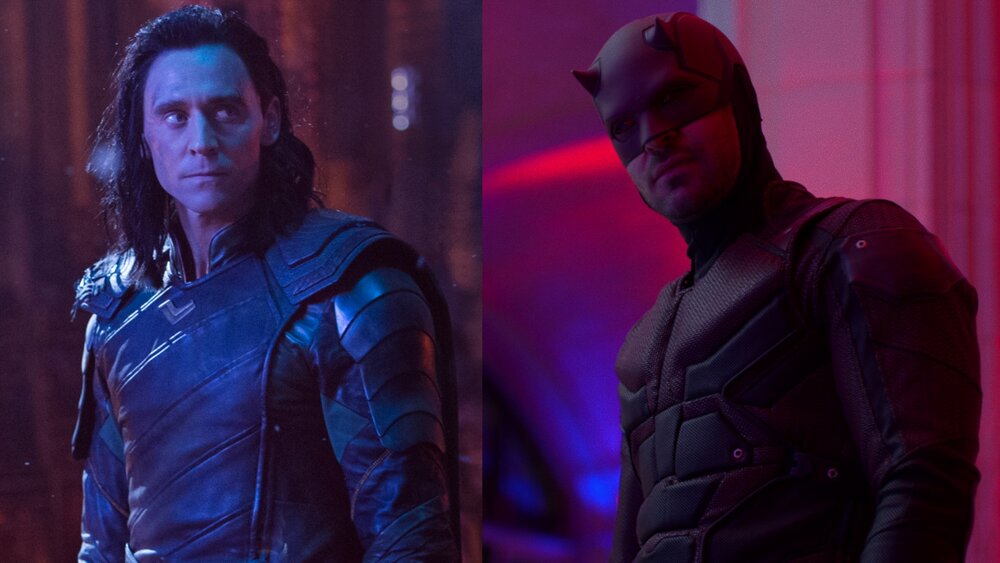 It's Halloween, so here's a little Halloween costume fun for you! Loki star Tom Hiddleston and Daredevil star Charlie Cox recently showed up at a Halloween party dressed up as each others Marvel characters! So, Hiddleston showed up decked out as Daredevil and Cox showed up as Loki!
The photos and video that you can check out below are absolutely delightful! You can tell the two actors are having fun with their swapping Marvel roles for the night.
Enjoy the photos and I hope you all have a fun and safe Halloween night!
NY: The Broadway Cast Of "Betrayal" Celebrates Halloween

Pics from Getty Images pic.twitter.com/JuoBshHXck

— Daredevil ManWithoutFear.com (@manwithoutfear) October 31, 2019
será que algum dia eu vou superar o que esses dois fizeram comigo? pic.twitter.com/Iy5FN01lsQ

— Lyanna trevosa ♡ (@alwaysfraser) October 31, 2019
CHARLIE COX DRESSED UP AS LOKI AND TOM HIDDLESTON DRESSED UP AS DAREDEVIL IM CRYING
pic.twitter.com/XazgmWIM9Q

— sofia (@parkerdanvrs) October 31, 2019