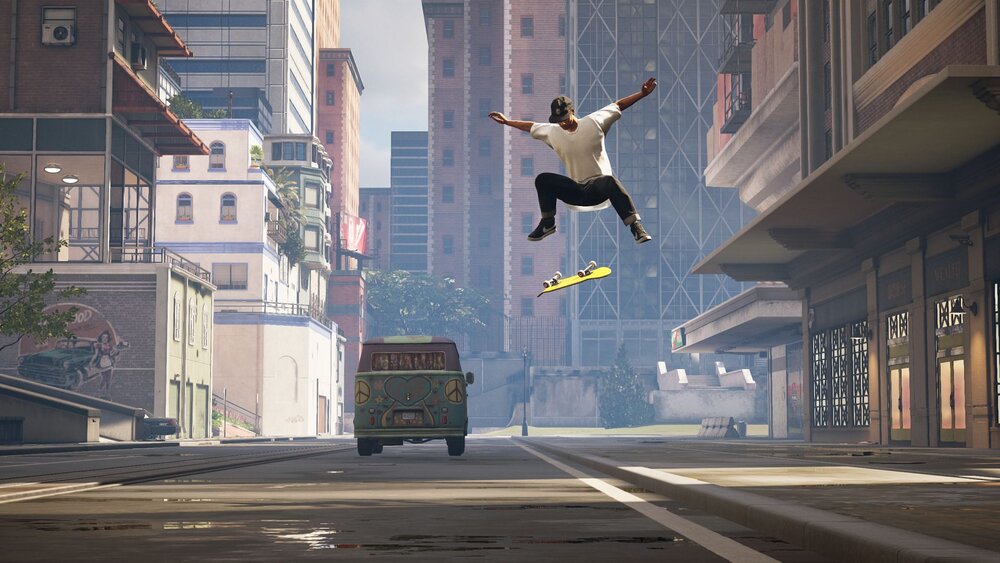 2020 has been a crazy year. As it comes to a close, I thought I would take a look back at the year and go through some of my favorite things that this year gave us. I did my best to keep everything to items released in 2020 with one category being the exception. I will admit that I was shocked at how few new movies I watched this year and plan on getting around to that when I can. I also want to note that for comics, I include graphic novels and manga as well. Also, I am only counting the issues of a comic series that were released in 2020. What were some of your favorite things from 2020?
Favorite Book: gen:LOCK Storm Warning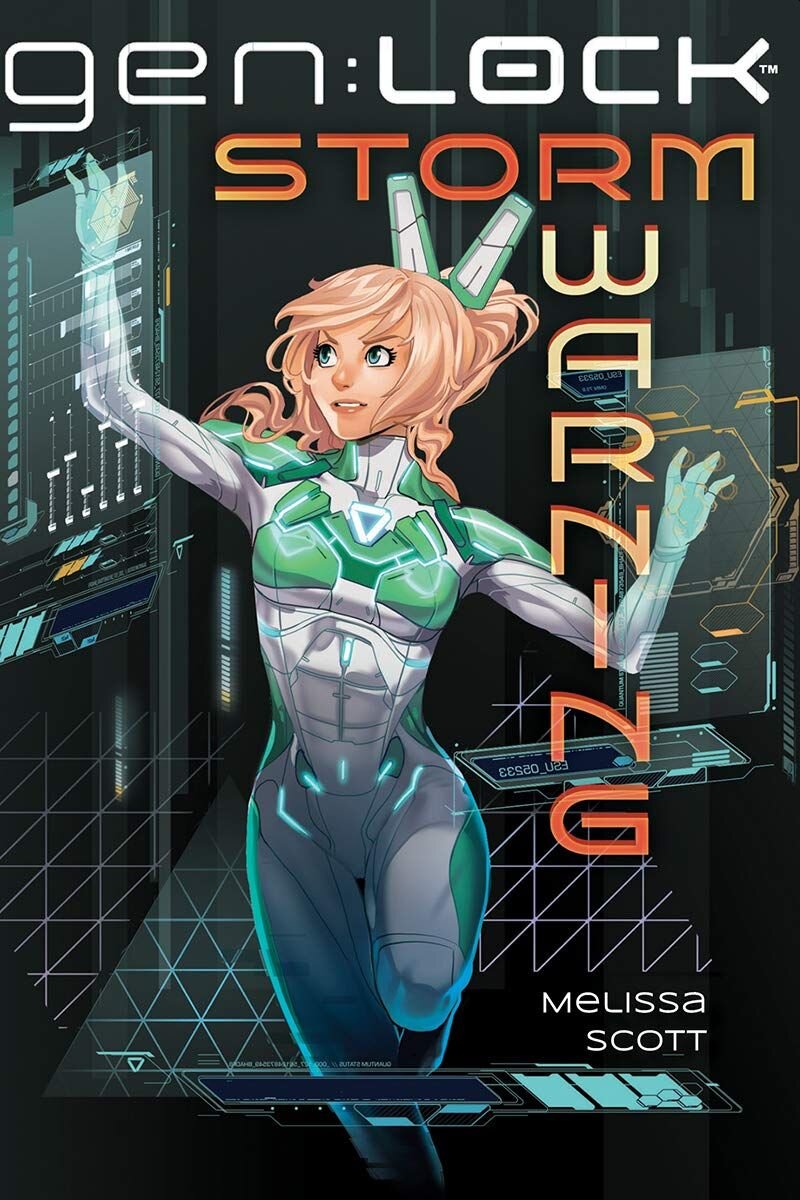 Honorable Mentions: Star Wars: Thrawn Ascendancy (Book I: Chaos Rising), Avatar: The Last Airbender: The Shadow of Kyoshi, Bleach: Can't Fear Your Own World Vol. 1
I feel like I've increased the number of books I've read this year, and it's been a lot of fun. I'm getting more and more into it, but unfortunately, time is still a very limiting factor since I'm not a fast reader. However, gen:LOCK Storm Warning won out for me this year because it took me back to a world that I missed so dearly and that I think deserves more attention. I really enjoy gen:LOCK and there was no new season for me to enjoy. Storm Warning helped fill that void for me, and it really was a fun book to read. Cammie's one of my favorite characters in the show, and to be able to read a story that focuses on her and her relationships with the other characters was nice. Of course, I don't think you can go wrong with any of the honorable mentions either.
Favorite Comic: Mighty Morphin Power Rangers/Teenage Mutant Ninja Turtles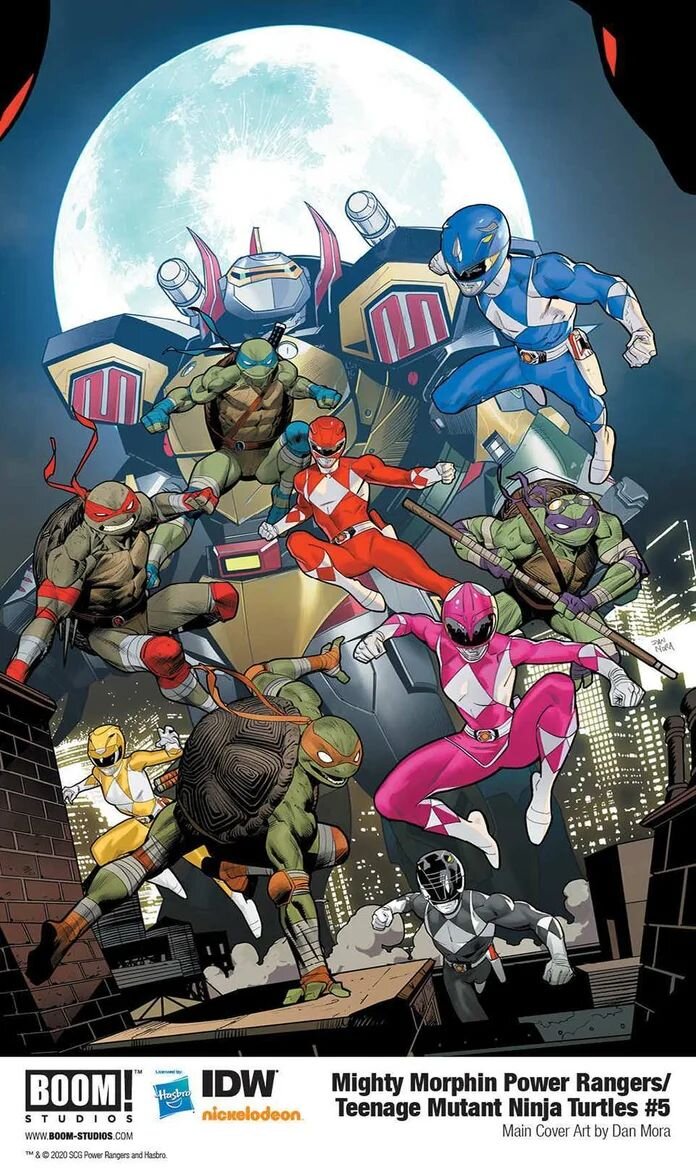 Honorable Mentions: Pokémon Adventures Collector's Edition, Vol. 1, Once & Future, Animorphs: The Invasion, Mighty Morphin Power Rangers, Teenage Mutant Ninja Turtles: The Last Ronin
Comics were once again a really hard choice for me. However, in the end, MMPR/TMNT wins as the crossover team-up that we all deserved. Back in Power Rangers In Space fans got a really bad crossover that soured the idea for many fans. Even talking to my brother about this comic series, he kept asking if it really was something we needed. Well, thankfully, this mini-series proved that you can take the two beloved franchises and combine them with positive results. The art was gorgeous, and the story was a lot of fun. Plus, we got to see Shredder become possibly the most bad-a looking Green Ranger ever!
Favorite Movie: Happy Halloween, Scooby-Doo!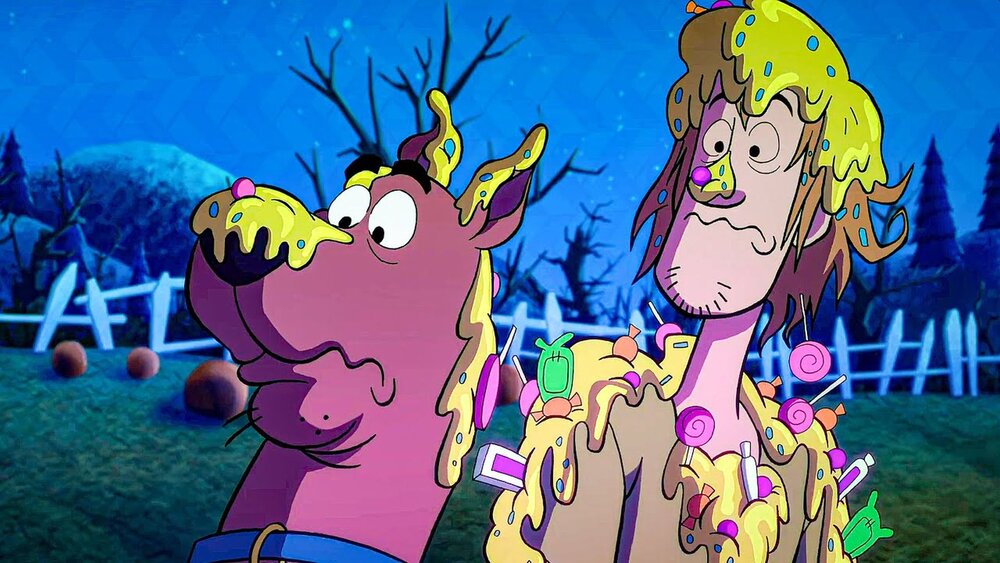 Honorable Mentions: Phineas & Ferb Candace Against the Universe, We Bare Bears Movie
Movies were a real blindspot for me in 2020. The only big movie I saw was Wonder Woman 1984, which was ok (unless you count Scoob! as a big movie, but I was disappointed in that one). However, around Halloween when Warner Bros. released the straight to home release of Happy Halloween, Scooby-Doo! I decided to watch it with my family, and it was great. It's no Scooby-Doo on Zombie Island, but it is still fun to watch with a good cast. The characters are enjoyable with a dynamite cast providing the voices and the mystery element was an adventure.
Favorite Tabletop Game: Alice Is Missing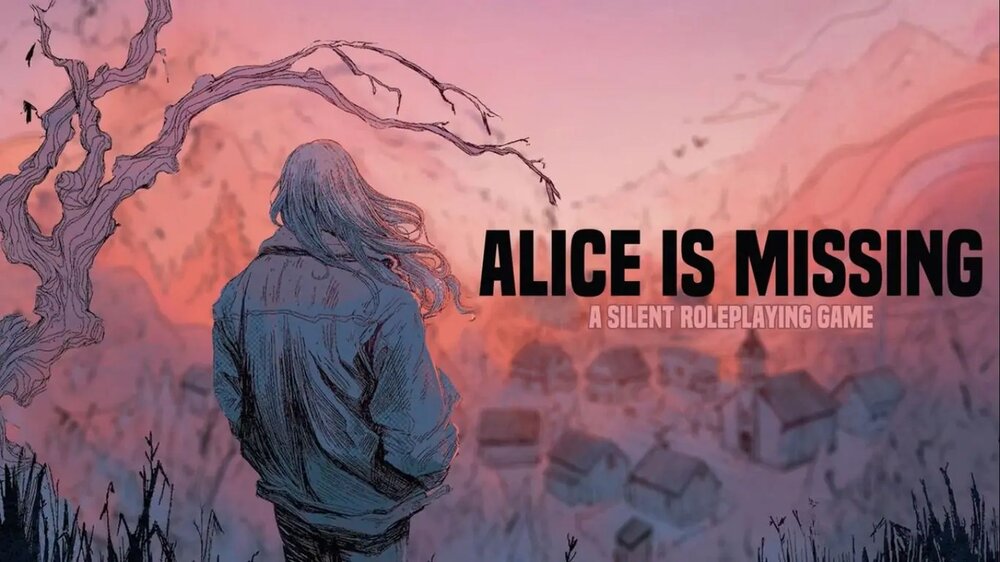 Honorable Mentions: Wonder Woman Challenge of the Amazons, Betrayal at Mystery Mansion, Dungeon Mayhem: Monster Madness, Godzilla: Tokyo Clash
I've really loved tabletop gaming the past couple of years, but 2020 proved to make things difficult as not all games work well as two-player experiences. Thankfully, some gaming could still happen virtually and that is why Alice is Missing is my number one pick. It works so well virtually and is such an intense game. Having to use text instead of your voice adds an element of suspense and intensity. I would plan on a session taking roughly two-and-a-half to three hours, but my friends and I all walked away with a great appreciation for the game and wanting to play more. Spenser Starke truly created a masterpiece with this game.
Favorite TV Show: Hardcore Mini Golf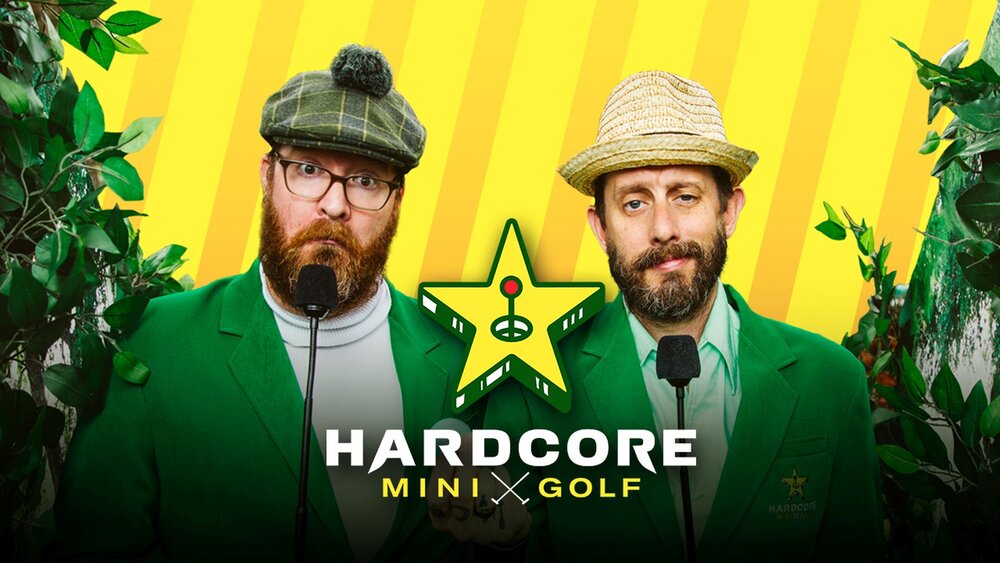 Honorable Mentions: The Mandalorian S2, LEGO Masters, Animaniacs, The Iliza Schlesinger Sketch Show
I know you're already in the comments saying I was wrong to not have The Mandalorian's second season as my winner here. However, the joy I got from watching Rooster Teeth's Hardcore Mini Golf was very much needed this year, especially during the summer. The different characters we got to watch and the commentary jokes were all so brilliant. I really hope that the series continues every year.
Favorite TV Show I've Revisited: Power Rangers Zeo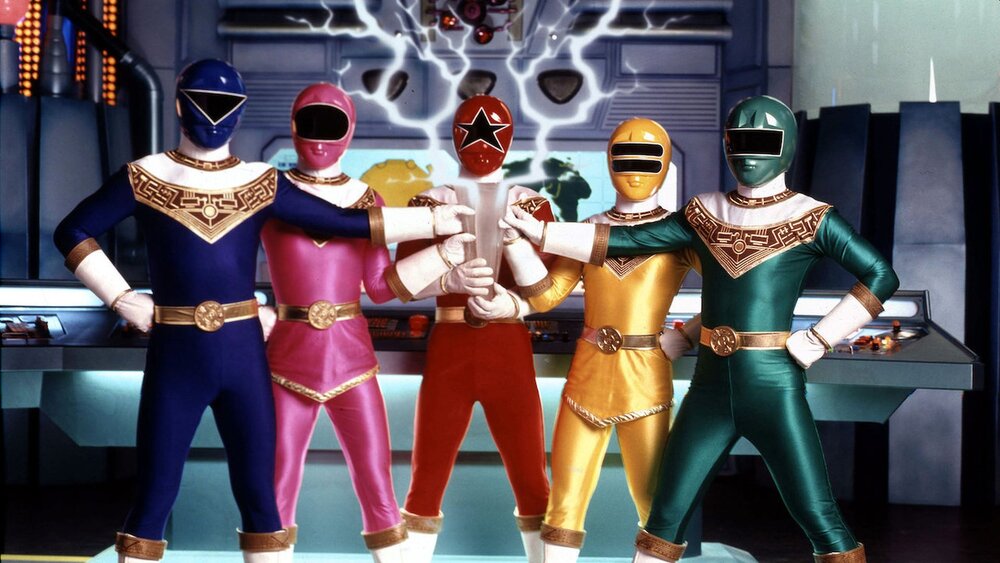 Honorable Mentions: Totally Spies!, Power Rangers In Space, Be Cool, Scooby-Doo!
I've been hard at work revisiting all the different Power Rangers seasons, so it shouldn't be a surprise that one of those ended up at the top of my list. Zeo isn't necessarily the best season, but it is probably my favorite. It's just good fun to watch. Rocky actually gets to be a bit of a character, Jason comes back as the freaking Gold Ranger, and Tommy gets to grow and fight King Mondo at the end. Plus, the Zeo Megazord is dope! There's plenty to love in this season.
Favorite Video Game: Tony Hawk's Pro Skater 1 + 2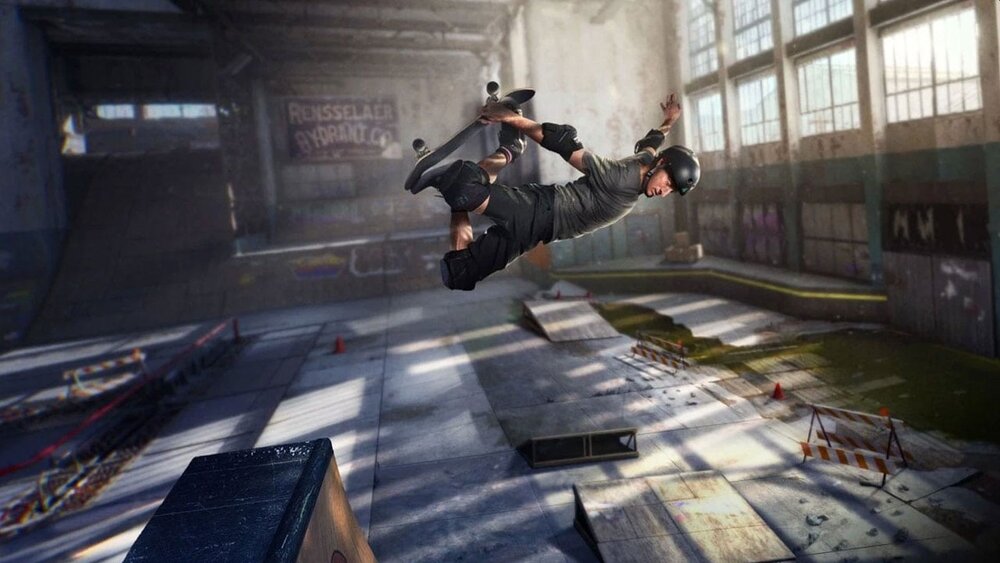 Honorable Mentions: Immortals Fenyx Rising, KOTOR II Mobile, Cyberpunk 2077 (on Stadia)
Once again, this choice was very hard for me. This year was a good one for gaming overall. Yes, there were problems like the launch of Cyberpunk 2077. However, we got some great games. I know that I'll get some hate, but Tony Hawk's Pro Skater 1 + 2 (and even KOTOR II Mobile) are the standouts for me. The reason is a simple one too: they're comfort games in a crazy time. 2020 was a ridiculously crazy year and it was nice to revisit these games from my childhood. The reason why THPS beat out KOTOR is because it brought something new to the table with the new characters, updated graphics, and the like.