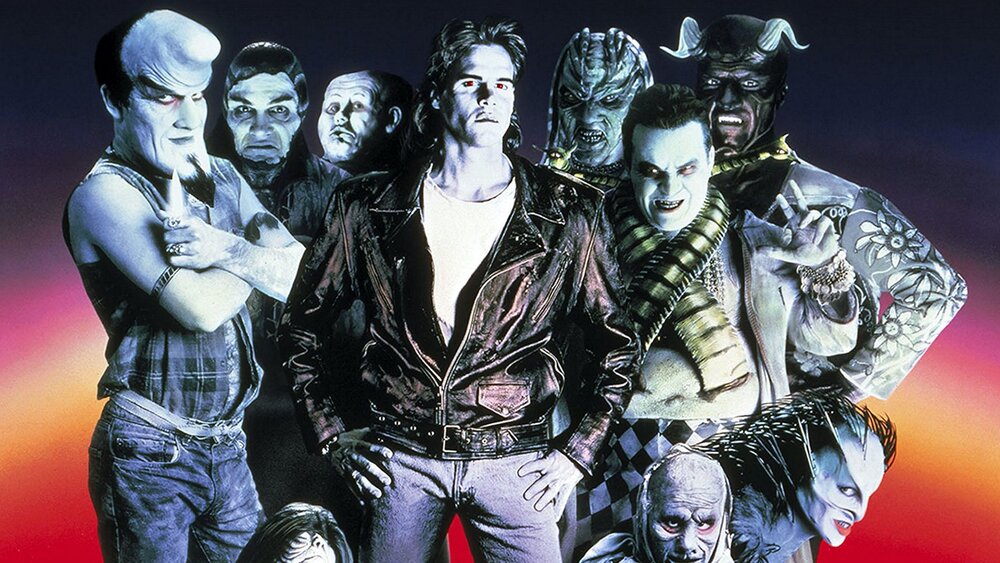 During a recent interview with ComingSoon, director Clive Barker dropped the news that there's a series adaptation of Nightbreed currently in development and Michael Dougherty is set to direct. Dougherty is best known for his films Trick 'r Treat, Krampus, and Godzilla: King of the Monsters.
Nightbreed is a property that seems like a perfect fit for Doughtery's filmmaking and storytelling style. The original Nightbreed film, directed by Barker, was released in 1990 and it was based on his 1988 novella Cabal.
Barker confirmed that he is making progress on the series and is currently writing "the bible" for the world. He's also excited to be working with Dougherty on the project. Dougherty is also a writer and executive producer on the series adaptation of Hellraiser for HBO. Barker says:
"It's exciting, after 30 years, to go back to these characters and find out who's still speaking to me, who wants their story told. My tongue isn't in my cheek when I say that as when I start a piece, it's listening. The writing is a piece of listening, I've always said I was a journalist and what I was reporting on was the space between my ears."
The Nightbreed project is being written by Josh Stolberg (Jigsaw) and Barker, and the goal is to make "the property relevant to today's audience, focusing on the race relations that are interwoven within Nightbreed. The difference is that the tension is between Humans and Monsters."
Nightbreed follows a group of underground half-human/half-monsters seeking to find a new refuge and home after their original hiding place is destroyed. Leading these efforts is a recently turned reluctant hero who not only is adjusting to his new supernatural status but also is dealing with the grief and mystery surrounding the death of his fiancée. Will this group band together despite being hunted and persecuted by humans who find their "otherness" to be frightening?
I'm actually excited about this project! I think there's a lot of potential here. What do you think about Barker and Dougherty working on a Nightbreed series?