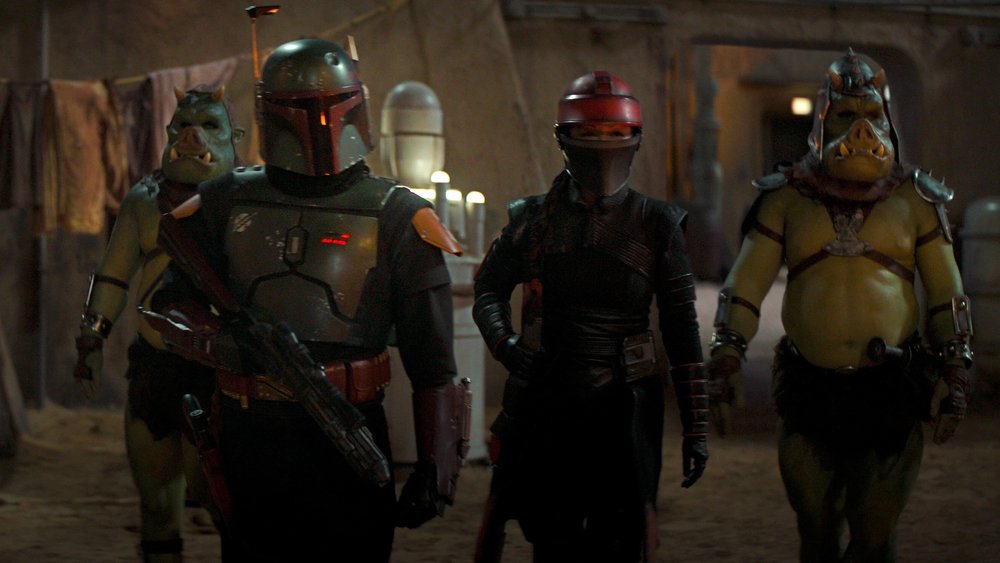 The Book of Boba Fett has been an interesting series to watch so far. The first episode was good, the second episode was great, and the third episode was weird. The show isn't getting the kind of love from Star Wars fans that The Mandalorian got. There are aspects of it that I really like, but there are also things about it that don't really work. But, I'm still invested in the characters and story and I'm still looking forward to seeing how the series plays out.
According to actress Ming-Na Wen, who plays master Assassin Fennec Shand, the finale is going to deliver something that will have fans seeing the Star Wars series "in a different light." The story seems to be building up to a Mos Espa gang war as the criminal underworld fights for the empire of Jabba the Hutt.
In an interview with RadioTimes.com, Wen said, "I really hope that they want to go back and see the whole thing over again in a different light after, you know, knowing how things have — I'm so careful with my words here, how things have evolved, and all these other elements that have come into play. You know, that's what's so great with [producers] Jon [Favreau] and Dave [Filioni]. They are so knowledgeable about this world, about Star Wars, and they're such huge fans that they know how to set up the pieces and make moves that you don't even know are coming."
She added, "And then suddenly it's like [claps her hands together] ooh, checkmate. So yeah, we're waiting. We're waiting for that win. We're waiting for that hit. And not just 'til the very last episode, like each and every episode there's new moves and new elements that come into play that hopefully will surprise the fans. I know it surprised me." 
Well, I can't wait to see what this ending turns out being! Morrison previously teased, "Yes, full of surprises. The Book of Boba 'full of surprises' series. Yeah, we've got some good stuff coming up. Ooh, wait till episode seven, wow!" 
The fourth episode of the series drops tomorrow! Are you enjoying the series so far? Are you excited about the future of the series?