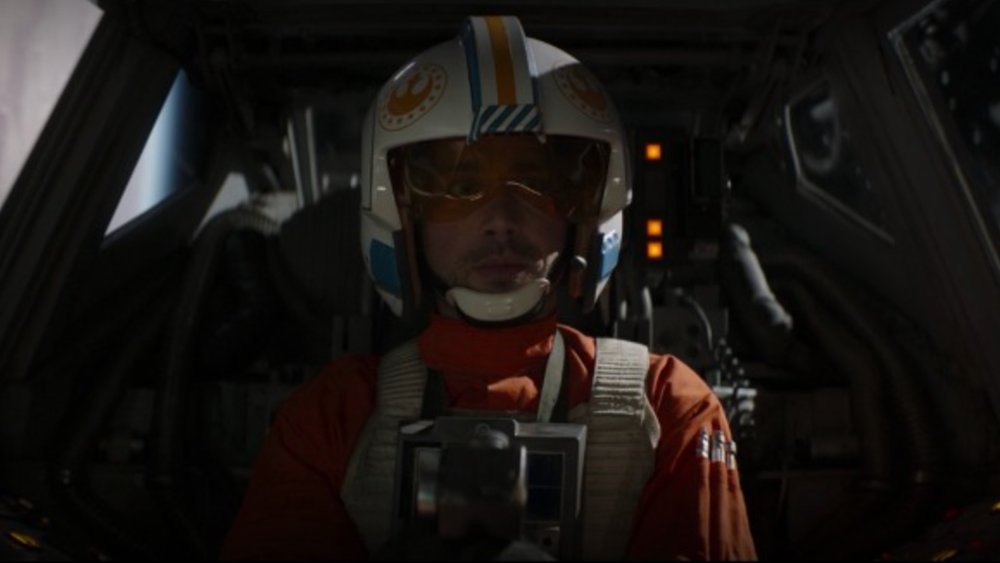 For those of you who didn't know, the guy who served as the body double for Luke Skywalker in The Mandalorian Season 2 made a little cameo in the fifth episode of The Book of Boba Fett, "The Return of the Mandalorian." Luke's body double is Max Lloyd-Jones, and no, he did not make a cameo as Luke Skywalker.
He plays Lieutenant Reed in the episode, who is one of the two New Republic officers who pull Mondo over while he's on his test flight in the old-school Naboo ship that he helped rebuild, which he is loving! That ship will be a fine replacement for the Razor Crest.
Anyway, Mando gets pulled over by the New Republic officers for speeding too closely to a commercial spacecraft. After a few questions, the other New Republic officer, Captain Carson Teva, who's played by Paul Sun-Hyung Lee, lets him go to continue his epic joy ride.
While it's not a big part, I imagine that Lloyd-Jones was stoked for the opportunity to be a part of the live-action Star Wars series. I mean, who wouldn't be!