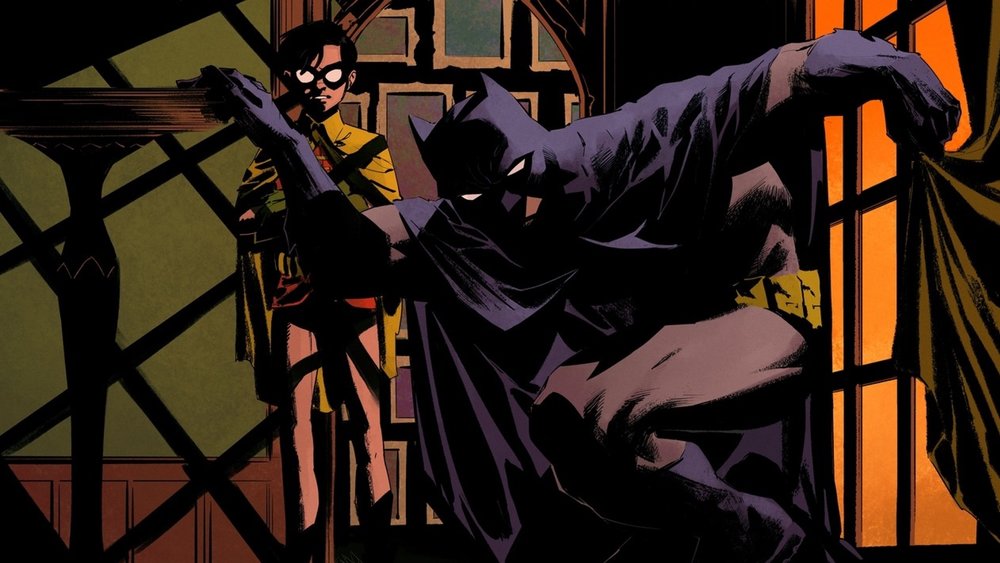 Fan Art by MELNIKOV
According to Forbes, there are more casting announcements coming for Matt Reeves' The Batman and the report confirms casting is coming for the previously rumored characters of Penguin, The Riddler, Catwoman, and Two-Face.
The report also reveals that Reeves is also looking for actors to fill the role of Dick Greyson a.k.a. Robin and possibly Barbara Gordon a.k.a. Batgirl. Forbes is saying that they've heard The Batman will also be tied to the upcoming Batgirl and Nightwing movies. The report says:
It's expected that the upcoming Batgirl film project will be tied into this new bat-world, and the currently delayed Nightwing movie has to wait until the status of Batman's sidekick has been settled. From what I've heard, Dick Grayson is expected to make an appearance in one of the Reeves movies, probably in the form of an origin story (whether that's the film's main plot or a subplot, however, remains to be seen).
If this is true, then it sounds like DC and Warner Bros. is looking to build a connected cinematic universe for Batman. Only time will tell if this is actually true or not, but the news comes from a huge major publication, so maybe there's at least some truth to it.
Reeves' Batman story will reportedly be told over the course of a trilogy and there's an option for him to make more after that. WB obviously hopes that this next wave of Batman movie will be a successful franchise.
Jonah Hill is currently in talks to join the film in a villainous role that could be either Penguin or Riddler. Jeffrey Wright (Westworld) is also in talks to play Commissioner Gordon, and John David Washington (BlackKklansman) has been rumored to be up for the role of Harvey Dent/Two-Face.
The Batman is set for release on June 25, 2021. What are your thoughts in this latest report regarding this new Batman trilogy tieing into some of the other Batman universe films that are in development?