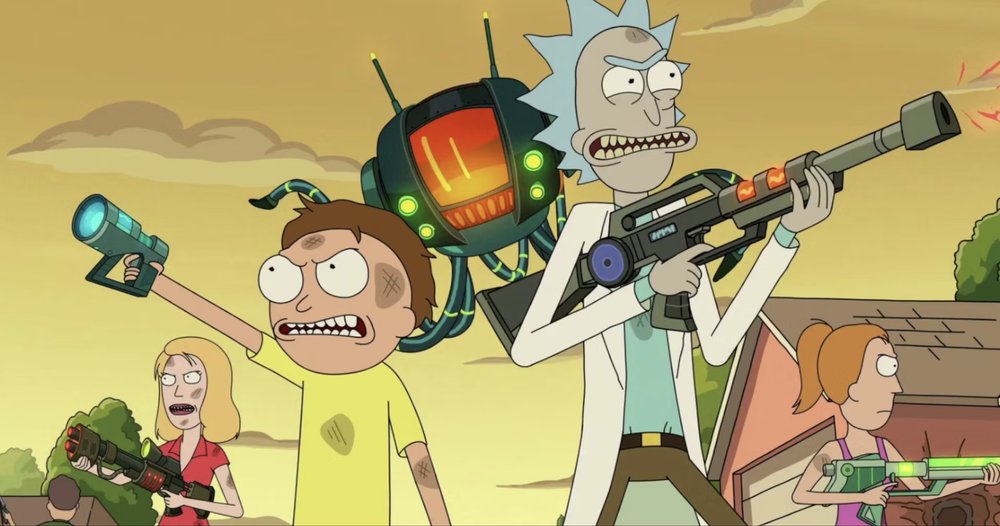 Following domestic violence allegations made against Justin Roiland, Adult Swim cut ties with the Rick and Morty co-creator and voice actor. A spokesperson shared the announcement simply saying: "Adult Swim has ended its association with Justin Roiland."
Rick and Morty will continue, and as the announcement states, "The talented and dedicated crew are hard at work on Season 7." The voices of Rick Sanchez and Morty Smith will be recast, but there's no word yet on who that will be.
The show was co-created by Roiland and Dan Harmon, and it received a massive 70-episode order back in 2018. The show, which has been renewed through Season 10, has completed six seasons, with four more to go as part of the deal.
As soon news hit that Roiland was being accused of domestic violence along with the felony count of domestic battery that he had previously been charged with, I knew this was coming. But, Rick and Morty will go on and it's going to be really interesting when new voice actors step into the roles of these fan favorite characters.
— Rick and Morty (@RickandMorty) January 24, 2023