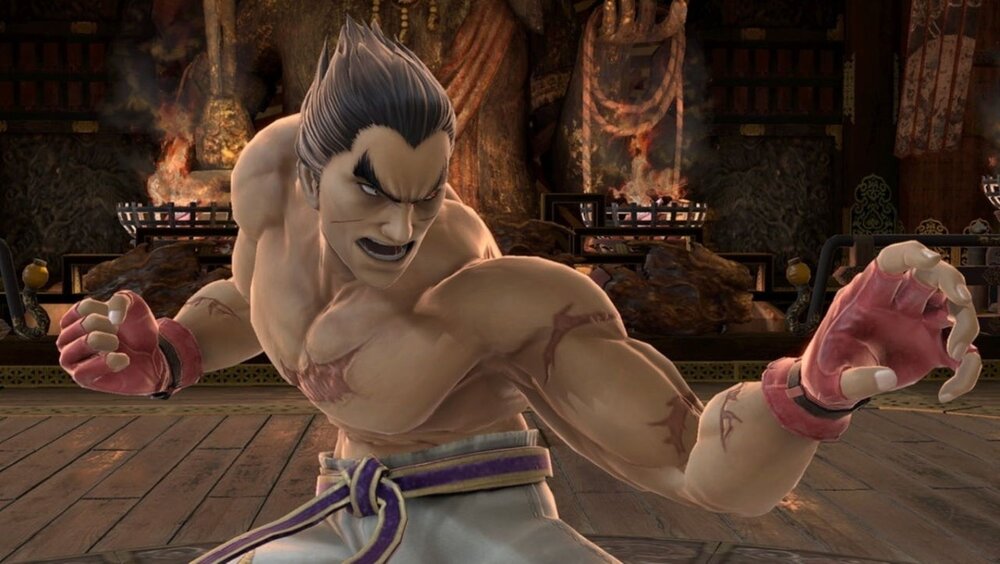 Challenger Pack 10 is now available in Super Smash Bros. Ultimate. The pack brings Kazuya Mishima from TEKKEN to the game along with the new Mishima Dojo stage, and 39 new music tracks from the TEKKEN series.
Masahiro Sakurai recently shared an in-depth video going over just about every aspect of Kazuya in Smash Bros. and fans will definitely want to check it out. Only one more DLC character is coming to the game, so fans are going nuts with theories again.
Challenger Pack 10 is available for $5.99 or as part of the Fighters Pass Vol. 2 for $29.99 which also comes with Min Min from ARMS, Steve & Alex from Minecraft, Sephiroth from Final Fantasy, Pyra/Mythra from Xenoblade Chronicles 2, and the final secret character set to be released later this year.
In addition to Kazuya, the video also revealed 4 new paid Mii Fighter costumes for fans to enjoy. There's Shantae from the Shantae franchise, Lloyd Irving from Tales of Symphonia, Dante from Devil May Cry, and Dragonborn from Skyrim.