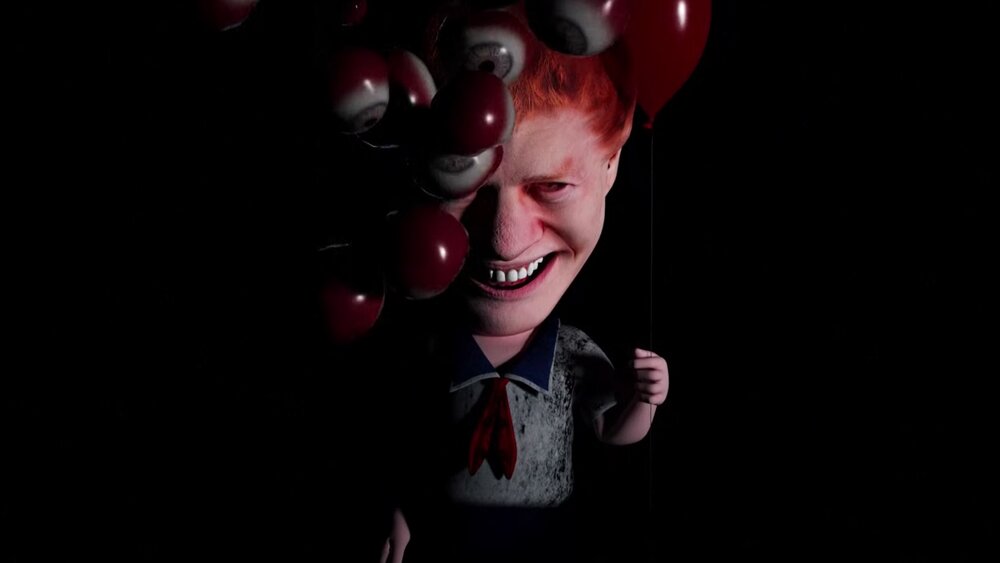 Danny Elfman has released a new macabre song titled "Happy" along with a music video that you can watch below. This is Elfman's first solo/non-score single since Oingo Boingo broke up 36 years ago!
Fans of Elfman are definitely going to get a kick out of it. It's got a mix of classic Boingo tunes with Elfman's score from The Nightmare Before Christmas. It has a wonderfully sinister tone and the music video matches that with its maniacally grinning singer, whose flesh decays and eyeballs pop out.
Elfman explained the origins of the song, saying:
"I originally wrote 'Happy' to perform at Coachella 2020. It was written to be an absurd anti-pop song, designed to begin as a very simple pop tune that degrades into something more subversive. The cynical nature of the lyrics echo how I feel about living in a semi-dystopian world turned upside down."
It's a great song to get you in the mood for Halloween! When talking about Halloween, Elfman said:
"Halloween has always been my Big Night. As a child there was no competition. Coincidently, in my earlier band Oingo Boingo, our Halloween shows became special events and our biggest shows of the year. And double coincidently 'The Nightmare Before Christmas' also became a special live concert Halloween event, which became more successful than I'd ever dreamed possible. This really meant a lot to me as the character of Jack Skellington, who I related to quite closely, has for many years been a very special part of my life."
Check out the music video for "Happy" below and I hope you all have a Happy Halloween!