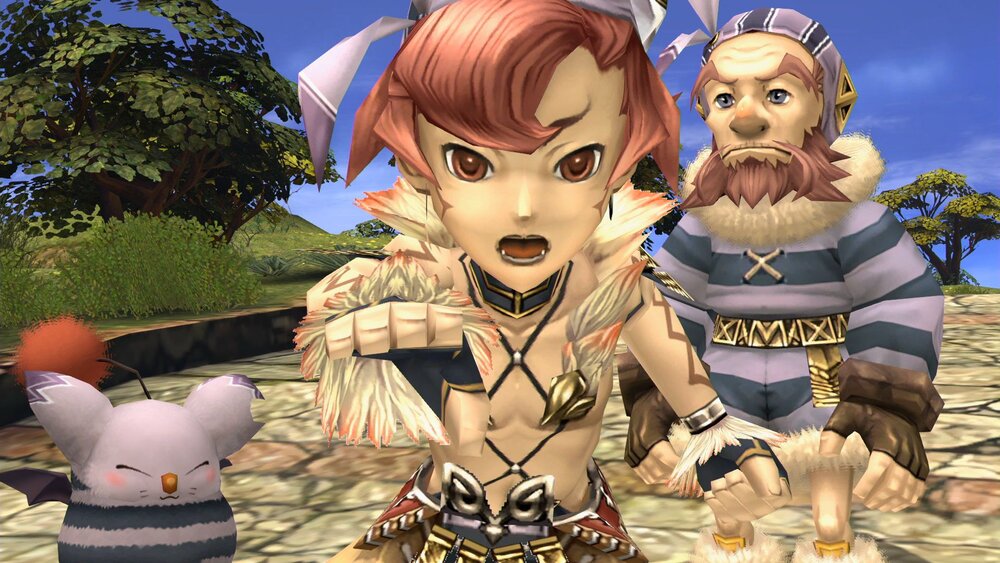 This August, fans will get to relive the adventure in Final Fantasy Crystal Chronicles Remastered Edition on Nintendo Switch, PS4, and mobile devices. Well, Square Enix recently announced a free demo version called Final Fantasy Crystal Chronicles Remastered Edition Lite. This version of the game will give players access to the first three dungeons offline and online (with cross-play support) to allow fans to try the game out before they purchase it. In addition, players with the full version will be able to host multiplayer sessions that include Lite players. This will allow up to four friends play through 13 dungeons with only one of them having the full game. Also, if you decide that you do want to purchase the game after playing the demo, your save data will be carried over so you don't have to start over.
Square Enix also shared some more features that they've incorporated into Final Fantasy Crystal Chronicles including an updated soundtrack, additional difficulty modes, quick chat, and more.
Quick Chat – new tactical commands to give easy text-based instructions to teammates during online multiplayer play.

Magic Timer – a new Timer mechanic, helping players to synchronise and combine their magical attacks to unleash more powerful abilities.

UI Improvements – Increases to material capacity limits allow for more trouble-free adventures and a mini-map has been added to the game's UI ensuring players always have a tactical understanding of their environments.

Additional Difficulty Modes – after finishing the main scenario, high difficulty dungeons will be available for daring adventurers to explore, including the Mine of Cathuriges which will include powerful enemies and new challenges alike. These challenging post-game dungeons are exclusive to the full release of FINAL FANTASY CRYSTAL CHRONICLES Remastered Edition.

Updated Soundtrack – over 50 musical tracks have been newly-composed especially for FINAL FANTASY CRYSTAL CHRONICLES Remastered Edition by the original game's composer, Kumi Tanioka, including newly-recorded versions of the beloved theme songs Sound of the Wind and Starry Moonlit Night.
Final Fantasy Crystal Chronicles Remastered Edition will be available on Android, iOS, Nintendo Switch, and PS4 on August 27.