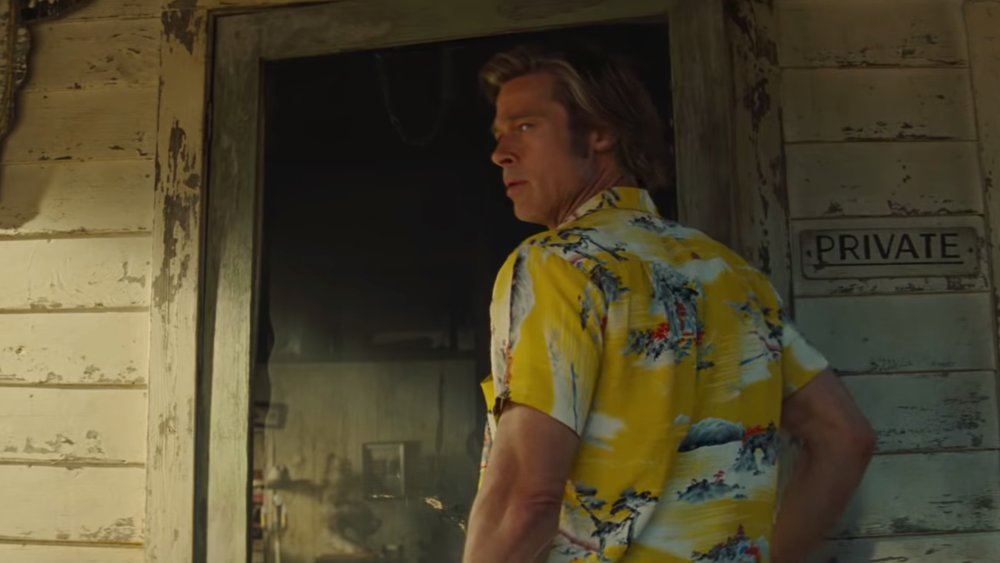 I love of fans are excited about seeing Quentin Tarantino's ninth film, Once Upon a Time in Hollywood. The film has been getting rave reviews, and some people are saying that it's Tarantino's best film yet!
While we patiently wait for the film to be released in theaters later next month, we've got a new extended TV spot for you to watch and enjoy. Check it out below!
Once Upon a Time in Hollywood is set in Los Angeles during the summer of 1969, and it follows the lives of actor Rick Dalton (Leonardo DiCaprio) and his stunt double Cliff Booth (Brad Pitt) as they make their way around an industry they hardly recognize anymore.
Charles Manson and his cult also play a role in the story and it seems like Pitt's character is enticed and lured into the family. It'll be interesting to see how that plays out, but the story definitely leads to the murder of Sharon Tate (Margot Robbie) and her friends.
This movie features an super impressive ensemble cast of actors which also includes Al Pacino, Kurt Russell, Dakota Fanning, James Mardsen, Michael Madsen, Bruce Dern, Tim Roth, Timothy Olyphant, Damian Lewis, Lena Dunham, Emile Hirsch, Luke Perry, Scoot McNairy, and James Remar.
Lewis will play Steve McQueen; Fanning is set as Squeaky Fromme, the Manson follower who later tried to assassinate President Gerald Ford; Nicholas Hammond will play director Sam Wanamaker; and Hirsch is playing Jay Sebring, the Hollywood hairstylist who was one of four victims in the Tate murders. Perry will play Scotty Lancer, Clifton Collins Jr. will play Ernesto The Mexican Vaquero, Keith Jefferson is Land Pirate Keith, and Pacino is playing Marvin Schwarz, who will be DiCaprio's character's agent in the story. Mike Moh will play Bruce Lee and Damon Herriman will play Charles Manson. Dern will take on the role of George Spahn.
Once Upon a Time in Hollywood will be released on July 26th, 2019.