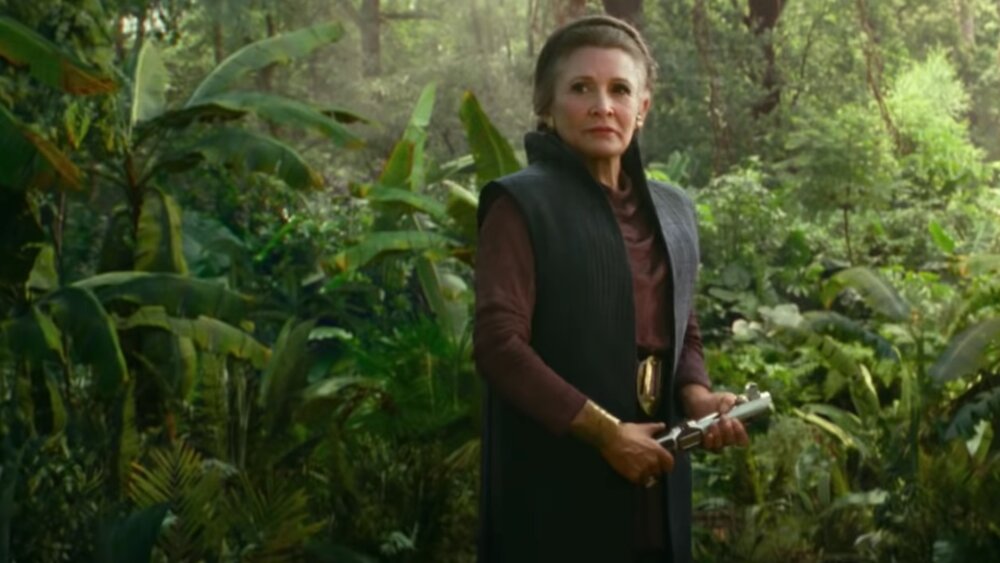 Another day, another TV spot for Star Wars: The Rise of Skywalker. The Disney marketing machine on this film is in full force and this latest TV spot offers a few bits of cool new footage that fans might be interested in seeing.
While all of the footage has offered an exciting tease of what is to come, we still don't really know what the story actually entails or how the story arcs for all of these Star Wars characters, old and new, will come to a close. One question on all of our minds is how Emperor Palpatine will return for this epic conclusion to the Skywalker saga, especially since the previous films in the current trilogy didn't even build to it.
While there are some great battle sequence shots in the trailer, one of the coolest shots for me is of General Leia holding Anakin Skywalker's lightsaber. This is the one that was handed down to Luke Skywalker and eventually found its way into the hands of Rey.
Check out the new TV spot below and hit us up with your thoughts! The movie will be released on December 20th!
Lucasfilm and director J.J. Abrams join forces once again to take viewers on an epic journey to a galaxy far, far away with Star Wars: The Rise of Skywalker, the riveting conclusion of the seminal Skywalker saga, where new legends will be born and the final battle for freedom is yet to come.
The film stars Carrie Fisher, Mark Hamill, Adam Driver, Daisy Ridley, John Boyega, Oscar Isaac, Anthony Daniels, Naomi Ackie, Domhnall Gleeson, Richard E. Grant, Lupita Nyong'o, Keri Russell, Joonas Suotamo, Kelly Marie Tran, with Ian McDiarmid and Billy Dee Williams.
Star Wars: The Rise of Skywalker is directed by J.J. Abrams and produced by Kathleen Kennedy, Abrams and Michelle Rejwan. Callum Greene, Tommy Gormley and Jason McGatlin serve as executive producers. Star Wars: The Rise of Skywalker was written by J.J. Abrams and Chris Terrio.